Exercise Physiology in Perth, WA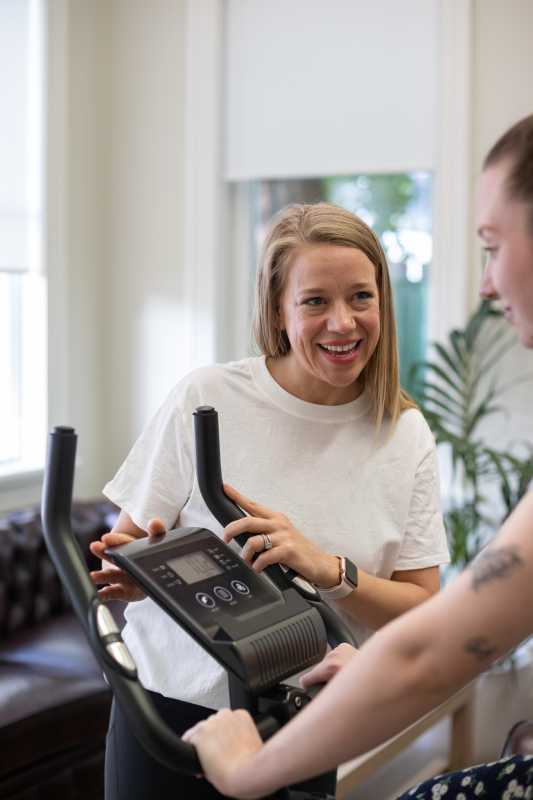 Headway is an industry-leading provider of psychology and wellbeing services. We take a holistic approach to wellbeing and have an in-house exercise physiologist to help you achieve your goals.  
The link between physical activity and health and wellbeing is firmly established and backed by a wealth of scientific evidence. Our accredited exercise physiologist develops customised exercise plans for chronic health problems and injuries, to improve fitness and to effectively manage mental health issues.
Who might benefit from seeing an Exercise Physiologist?
An Exercise Physiologist is great for anyone who is new to exercise or looking for guidance around what movement and exercise to do to improve their physical and/or mental health. Some of the specific groups who might benefit from this tailored approach include people who experience any of the following:
Cardiovascular disease, diabetes, pulmonary disease, metabolic conditions, neurological conditions, or cancer
Musculoskeletal conditions including arthritis, osteoarthritis, or any acute or chronic musculoskeletal issues (e.g., back pain)
Anxiety, panic, depressed mood, stress, or burnout
Chronic pain
Anyone requiring rehabilitation following an injury (e.g., following surgery, or workplace injury)
Anyone seeking support to foster a healthy relationship with movement and to feel comfortable to move in their body
Women who are trying to conceive, currently pregnant, or post-natal.
Research strongly suggests that the effectiveness of psychological intervention for the treatment of depressed mood is enhanced when physical activity is also addressed within a multidisciplinary approach.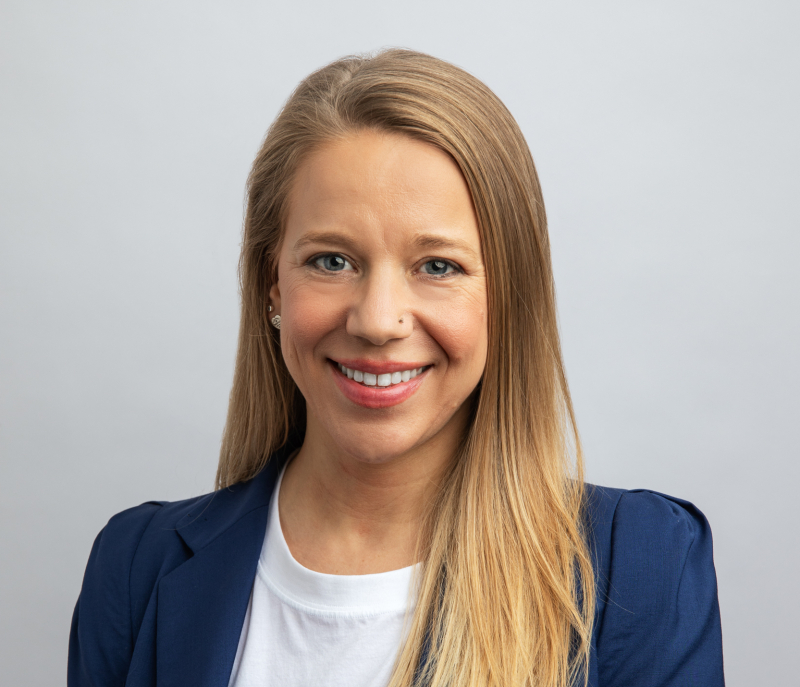 What is involved in an Exercise Physiology consultation?
An Exercise Physiology consultation will include an initial assessment and discussion to determine what evidence-based interventions will be provided with the aim of improving physical and/or mental health outcomes.
Interventions are movement and exercise-based and can include functional movements, mobility work, Pilates, resistance training, or cardio exercise (e.g., walking, running, cycling). Where possible, we will get outdoors!
Remember to wear clothing you feel comfortable moving in. It's also a good idea to bring a towel, hat, and water bottle.
How do I book in?
If you're looking for an exercise physiologist in Perth, please contact our friendly team or book an appointment online if you're an existing client.
If you are experiencing any of the conditions above, we encourage you to have a chat with your GP to determine if a Chronic Disease Management Plan might be appropriate. This is a Medicare-funded service, and means you will receive a rebate for sessions you attend.
Alternatively, private health rebates are applicable if you have private health insurance with extras that include Exercise Physiology. We recommend checking your policy prior to booking your first appointment.
If you are registered with the National Disability Insurance Scheme (NDIS), you may be eligible for Exercise Physiology services to assist with Health and Wellbeing, and Daily Living.
How Can an Exercise Physiologist Help You?
Exercise physiology can be utilised as part of a holistic plan to improve both physical and mental well-being.
Scientific evidence shows that mental health and well-being is linked to how a person thinks, what they eat, their activity and how they relate to others. At Headway, our service offering is related to each of these well-being pillars.
Our accredited exercise physiologist will work closely with you to help you improve your overall well-being, which may result in:
Improved Mood
Increased Energy Levels
Enhanced Concentration
Reduced Stress
Reduced Anxiety
Improved Sleep
Sessions with Sarah, our private exercise physiologist, may include Pilates, mobility work, resistance training, functional movements, or cardio exercise (walking, cycling, running).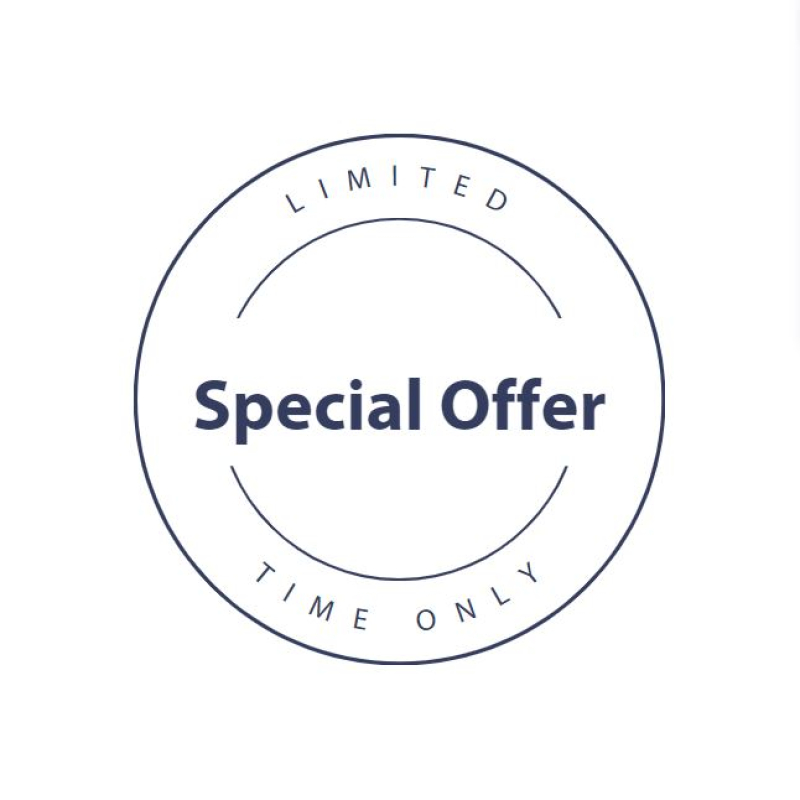 Special Offer
We are delighted to offer both new and existing clients the opportunity to attend one (1) free exercise physiology session for every psychology and dietetics appointment attended.
For example, when a client attends Headway for psychology and dietetic appointments (1 session of each), a free session with our exercise physiologist is provided.
With reference to this guideline, up to 6 free exercise physiology sessions can be provided between 1 September and 30 October 2023.
We strongly believe in our holistic service model and want to encourage clients to make gradual changes in these important areas of life.
FAQs
What is Exercise Physiology?
Exercise physiology is a sub-discipline within the field of physiology that focuses on understanding the acute and chronic physiological responses and adaptations that occur in the human body during physical activity, exercise, and training.
It involves examining various biochemical, cellular, and whole-body processes to determine how movement and physical exertion affect the cardiovascular, respiratory, muscular, and metabolic systems, among others.
It is instrumental in clinical settings to aid in the rehabilitation of patients with chronic diseases, mental health issues, or who are recovering from surgery.
What is an Exercise Physiologist?
An exercise physiologist is a healthcare professional who specialises in the scientific study of the human body's physiological responses to exercise and physical activity.
What Does an Exercise Physiologist Do?
The role of an exercise physiologist is to design safe and effective exercise programmes tailored to the needs of individuals, to improve or maintain their physical health.
They often collaborate with doctors, psychologists, and other healthcare providers to manage chronic conditions or rehabilitate injuries.
They also educate clients on lifestyle changes that can improve health outcomes, offering a holistic approach to healthcare that emphasises the relationship between exercise and well-being.
Exercise physiologists play a vital role in promoting health and optimising physical performance through evidence-based practice.
Why Choose Headway?
Headway is an industry-leading provider of psychology and wellbeing services.
Our core goal is to support you every step of the way as you work towards improved health and wellness.
Holistic Approach
At Headway, we believe that optimal well-being requires a holistic approach.
Counselling, dietetics, exercise physiology, and sleep assessments all form important components of a well-being programme – designed to help you achieve your mental and physical goals.
Personalised Plans
We treat a wide range of symptoms and cater towards a variety of people and unique requirements.
We take the time to gain a solid understanding of your unique needs, preferences, and goals, before devising a personalised treatment plan for you.
Transparency & Compassion
At Headway, we understand that navigating the realm of health can be overwhelming and frustrating, especially given its' complexities and the abundance of conflicting advice that is available online.
We aim to make the process of achieving your mental and physical health goals as straightforward and comfortable as possible.
Trusted Advice
Our goal is to provide evidence-based, reliable information and support to help you improve your well-being.
Experts in various disciplines, our team comprises: clinical psychologists, counsellors, clinical dietitians, nutritionists, sports exercise physiologists, yoga instructors, and sleep specialists.
The organic growth of our business through word-of-mouth referrals is testimony to standard of our services. We are proud to be recognised as one of Australia's leading holistic psychology clinics.
Looking for Exercise Physiologists in Perth?
If you're looking for an accredited exercise physiologist in Perth,
look no further!
Our bright and comfortable clinic is conveniently located in West Perth.